To always have styled and voluminous hair, that is granted to few women by nature.
The more annoying it is when the hair in all directions in the morning and a special occasion is pending in the evening.

With the 5-in-1 Multistyler you can now easily create the most beautiful hairstyles in seconds.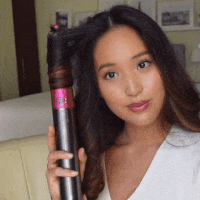 The Airwrap protects the hair with every application. Thanks to our patented technology, the hair is protected from heat and you always have full control.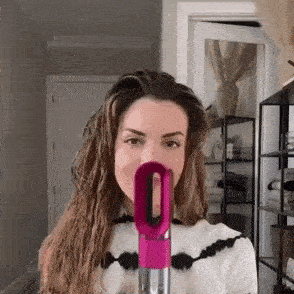 Easy to use. There is a manual included, but you probably won't need it. The Airwrap is self-explanatory and you will quickly learn the rest.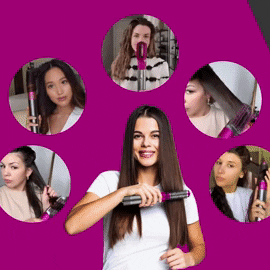 Curls, drying, straight hair, waves or more extravagant styles. Thanks to the 5 attachments and lots of power you are prepared for any style and occasion.


Straight hair at work but curly hair for the date night. We know the struggle, that why we came up with Airwrap. Always ready for any style.

Thanks to the efficient p12 motor, the Airwave is the best solution for fine hair that needs a lot of care, as well as for thick hair that needs more power to stay in shape.

No more chaos in the bathroom. You no longer need countless devices for each hairstyle. With the Airwarp 5 in 1 you save space and money.
Experience the feeling of being envied by friends and acquaintances for your beautiful and straight hair. Get your Airwrap™ 5-in-1 hairstyler with countless enhanced features for a radiant look you've only seen at the hairdresser's!
Your hair will thank you!
Beautiful hair, no matter what hairstyle and without damage. Thanks to our powerful p12 motors, the Airwrap provides the optimal hold without damaging the hair.