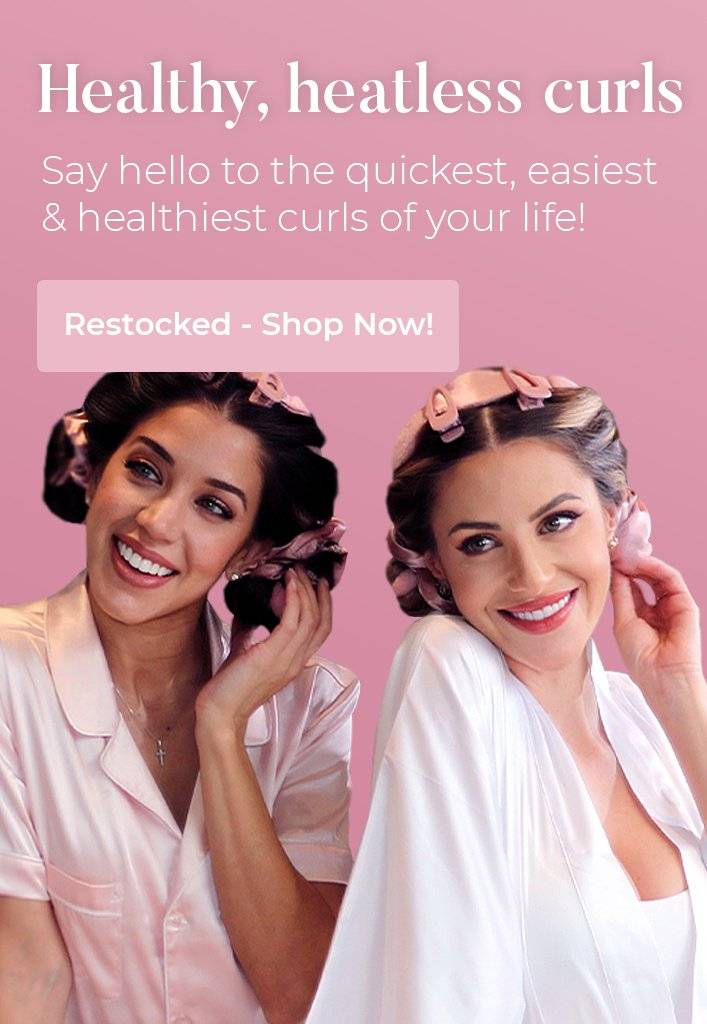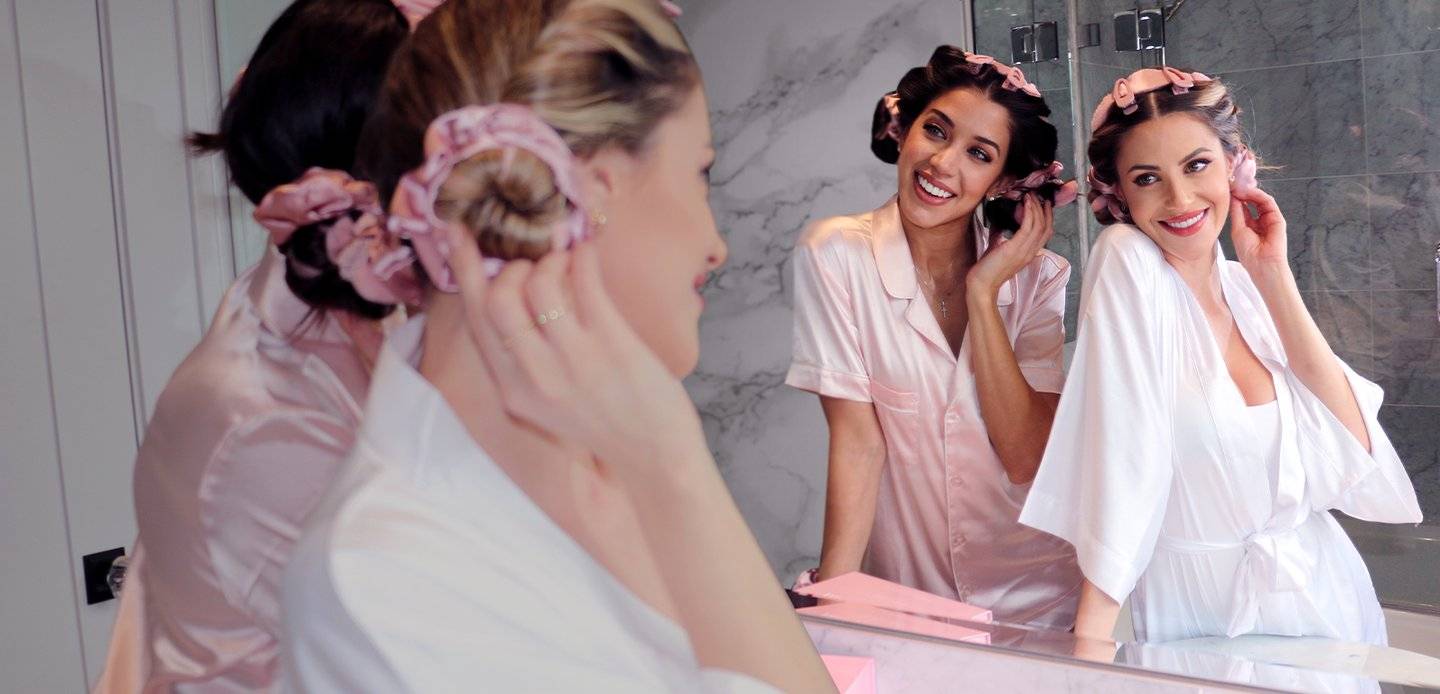 The HeyCurly was created to give you gorgeous bouncy curls without the harsh heat of curling irons. The application takes less than 5 minutes, then you can choose whether to sleep-in, blow dry or simply wait until your curls blossom!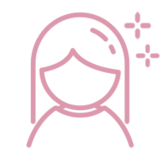 Put down those damaging hot tools! The HeyCurly is a heatless solution to curls made with super soft microfibre.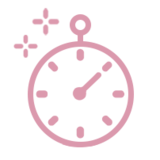 Forget about time consuming curling irons or rods! With the HeyCurly you can wrap all your hair in under 5 mins.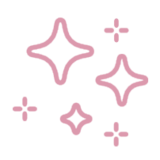 No more finicky hair rollers that fall out and feel uncomfortable. The HeyCurly is the easiest heatless curling kit - ever.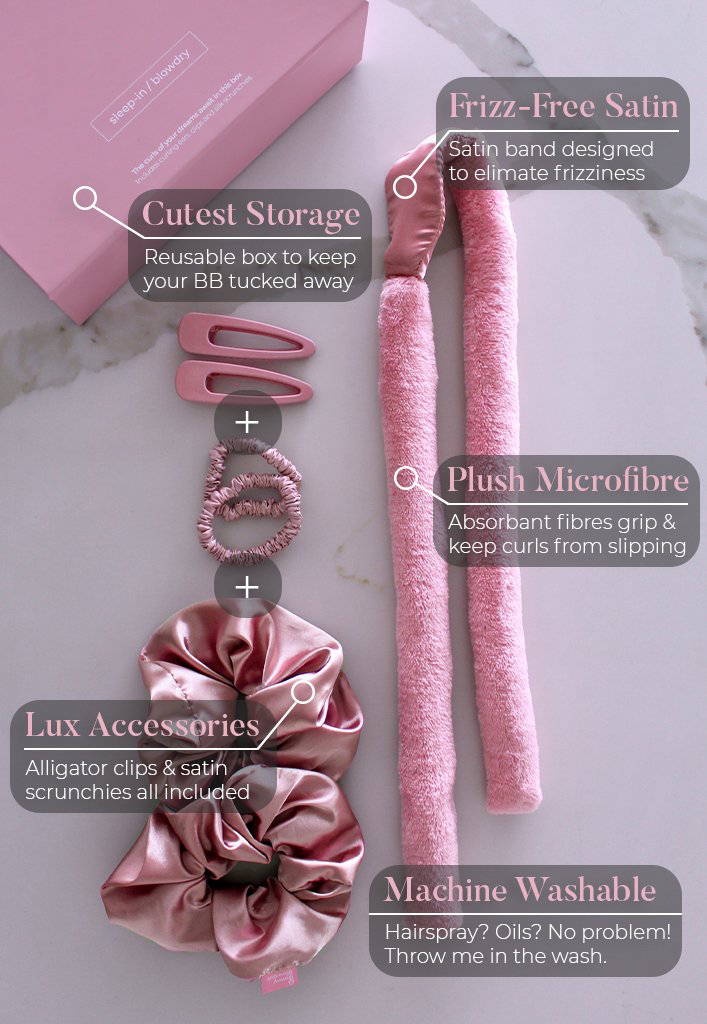 3 Easy steps to bouncy curls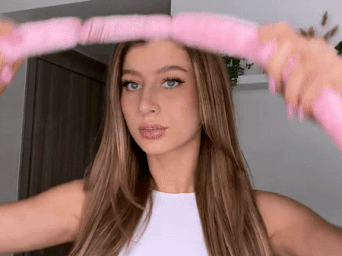 Align the satin piece of your curling ears on the crown of your head and clip into place to secure.

Pro Tip: Lightly mist hair before starting for more defined curls.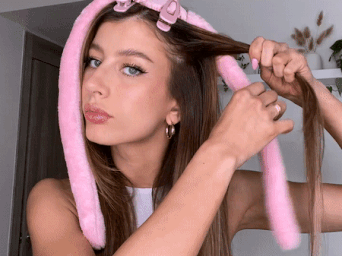 Take 2-3 inch sections of hair at a time, starting at the front top part and twist around the curling earls tightly. Bring each section under and around before picking up the next section and joining them together. Repeat from front to back until all hair has been picked up.

Pro Tip: Smaller sections create tighter curls, larger sections create looser curls.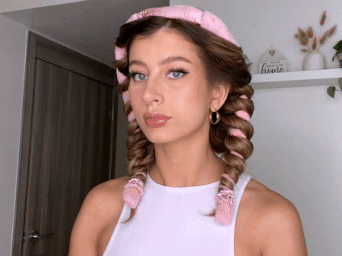 Take the smaller scrunchie and secure the ends. Wrap while twisting the curling ear upwards to create a bun on either side. Use the larger scrunchie to secure into place. Remove clips once secured to prevent creasing.

Pro Tip: Tie your curling ears any way you like or keep your curling ears down for looser curls.

Then you decide if you want to: sleep in your curls, wait ~4 hours (aka. lounge around the house) or start with damp hair and blow dry to reveal healthy, bouncy curls!

Pro Tip: Use hair spray before revealing curls for a better hold.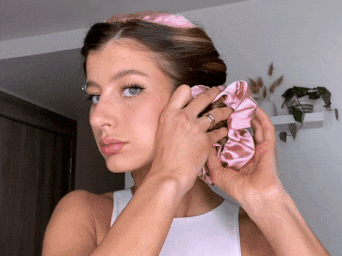 Restocked & Ready to Ship
Be one of the first to own the most innovative (and cutest) heatless curling kits. Secure your curls before we sell out again!